Available Study Tools
Student Study Guide
ISBN-13: 9781435489189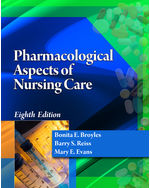 CourseMate for Pharmacological Aspects of Nursing Care, 2 terms Instant Access
ISBN-13: 9781133732297
Cengage Learning's CourseMate brings course concepts to life with interactive learning, study, and exam preparation tools that support the printed textbook. Maximize your course success with the integrated eBook and chapter-specific learning tools that include flashcards, quizzes, videos, and more in your CourseMate. Key Features: Interactive eBook, Engagement Tracker, Learning Objectives, Tutorial Quizzes, Glossary and Flashcards, and Web Links and References.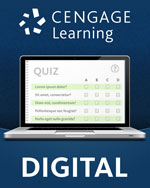 Quizzing Instant Access
ISBN-13: 9781285795195
Interactive practice quizzes designed to work with your text can help you to review and learn essential terms and key concepts. True/false and multiple choice questions are included for each chapter. Check your score and take quizzes again if needed. A reference for where to find more material in the text is included with each answer. This is instant access product; at the completion of your purchase, simply go to "My Home" and gain immediate access to your product. Note: If you have purchased CourseMate for your title, flash cards are already included.
About This Product
Now in its eighth edition, PHARMACOLOGICAL ASPECTS OF NURSING CARE is a trusted resource for understanding the drugs utilized most frequently in patient care settings. Following a thorough introduction to drugs and their therapies, the book moves through the major drug classifications according to clinical use or the body systems they treat, integrating specific nursing practices and protocols along the way. Known for an easy-to-read writing style, logical organization, and advanced critical thinking features, the eighth edition of PHARMACOLOGICAL ASPECTS OF NURSING CARE also includes helpful StudyWARE™online, and coordinates with an expanded supplement package loaded with robust tools and technology designed to enhance student learning and streamline course management.
All-You-Can-Learn Access with Cengage Unlimited
Cengage Unlimited is the first-of-its-kind digital subscription that gives students total and on-demand access to all the digital learning platforms, ebooks, online homework and study tools Cengage has to offer—in one place, for one price. Students get unlimited access to a library of more than 22,000 products for $119.99 per term.