MindTap for Delmar's Comprehensive Medical Assisting: Administrative and Clinical Competencies

|

5th Edition
All-You-Can-Learn Access with Cengage Unlimited
Meet Cengage Unlimited, access to all your Cengage courses on platforms like MindTap and WebAssign, our library of ebooks, study guides and tools, and a $7.99 rental with free shipping, all with one subscription starting at $119.99 per term. No matter how many courses you enroll in, or how many ebooks you use, the price of Cengage Unlimited stays the same.
Available Study Tools
Study Guide
ISBN-13: 9781133603016
Study more effectively and improve your performance at exam time with this comprehensive guide. Written to work hand-in hand with DELMAR'S COMPREHENSIVE MEDICAL ASSISTING: ADMINISTRATIVE AND CLINICAL COMPETENCIES, 5th Edition, this user-friendly guide includes a wide variety of learning tools to help you master the key concepts of the course.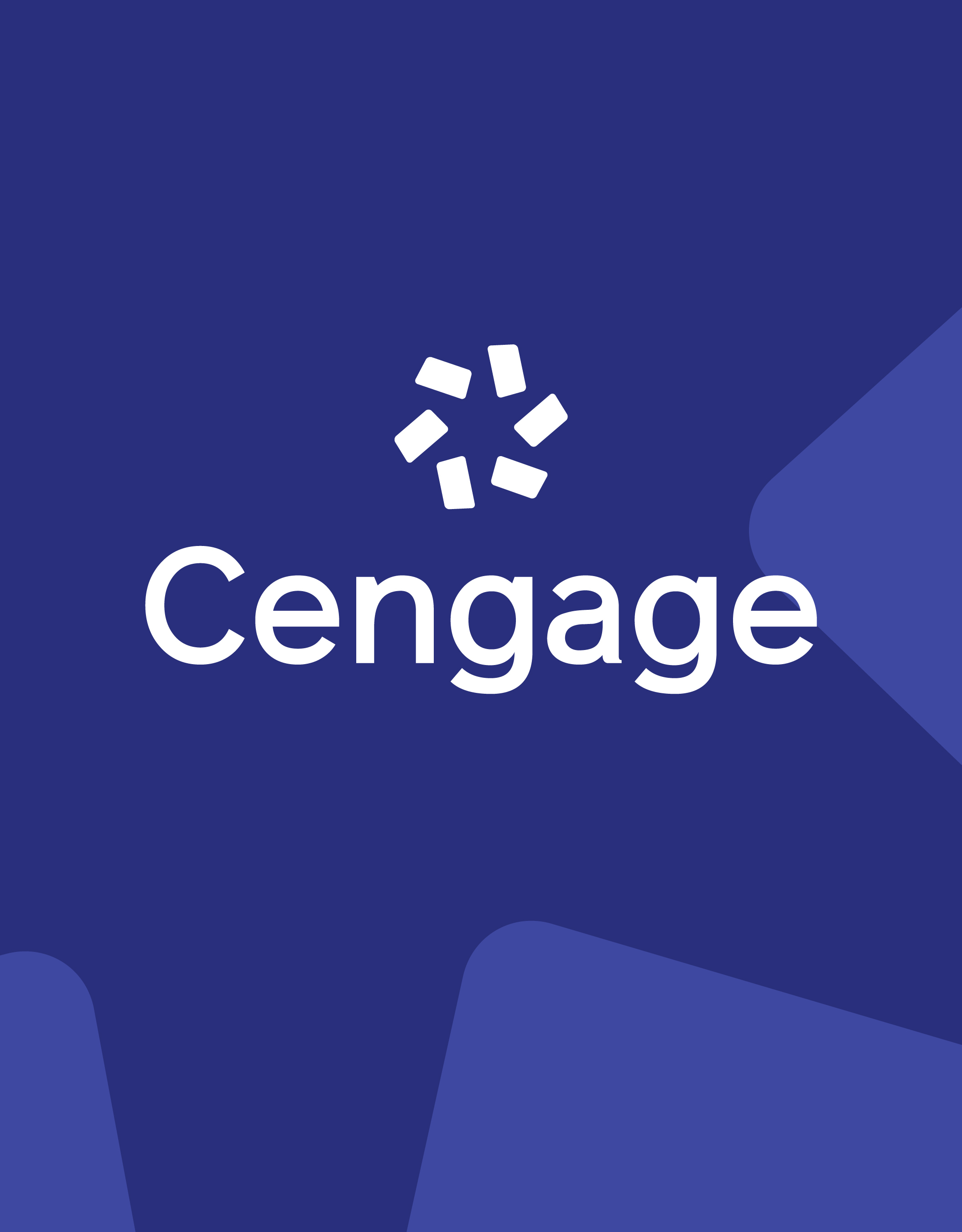 Competency Manual
ISBN-13: 9781133603221
Premium Website for Delmar's Comprehensive Medical Assisting: Administrative and Clinical Competencies, 2 terms Instant Access
ISBN-13: 9781133605812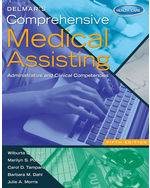 CourseMate for Delmar's Comprehensive Medical Assisting: Administrative and Clinical Competencies, 2 terms Instant Access
ISBN-13: 9781133609162
Cengage Learning's CourseMate brings course concepts to life with interactive learning, study, and exam preparation tools that support the printed textbook. Maximize your course success with the integrated eBook and chapter-specific learning tools that include flashcards, quizzes, videos, and more in your CourseMate. Key Features: Interactive eBook, Engagement Tracker, Learning Objectives, Tutorial Quizzes, Glossary and Flashcards, and Web Links and References.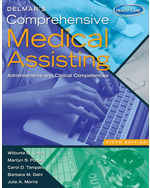 Learning Lab for Comprehensive Medical Assisting: Administrative and Clinical Competencies
ISBN-13: 9781305662636
Bridging the gap between classroom learning and real-world medical assistant tasks, LEARNING LAB: MEDICAL ASSISTING is an online homework solution that gives you hands-on experience in a wide range of administrative and clinical skills. Each module starts with specific objectives that are mapped to ABHES and CAAHEP standards. Interactive activities and case scenarios build critical thinking skills and help with retention of more difficult concepts, including technical skills such as banking and accounting procedures, medication administration, and laboratory procedures, as well as soft skills such as ethics and professional communication. Each module has a pre-assessment quiz, three to five learning activities, and a post-assessment quiz. You can track your progress through immediate feedback for each activity. Medical assistants have a wide range of clinical and administrative responsibilities. LEARNING LAB: MEDICAL ASSISTING gives you a safe, realistic environment to practice the skills you need on the job.
About This Product
MindTap Medical Assisting for Lindh/Pooler/Tamparo/Dahl/Morris' Delmar's Comprehensive Medical Assisting: Administrative and Clinical Competencies, 5th Edition is the digital learning solution that helps instructors engage and transform today's students into critical thinkers. Through paths of dynamic assignments and applications that you can personalize, real-time course analytics, and an accessible reader, MindTap helps you turn cookie cutter into cutting edge, apathy into engagement, and memorizers into higher-level thinkers. MindTap Medical Assisting facilitates better student learning outcomes by integrating multimedia assets and content-specific exercises with chapter reading material. Course-specific assets and exercises include video case studies, certification exam style quizzing, and interactive clinical and administrative simulations to help students learn what they need to learn -- and prepare for their career. Access to this product is valid for 12 months of usage.
All-You-Can-Learn Access with Cengage Unlimited
Cengage Unlimited is the first-of-its-kind digital subscription that gives students total and on-demand access to all the digital learning platforms, ebooks, online homework and study tools Cengage has to offer—in one place, for one price. Students get unlimited access to a library of more than 22,000 products for $119.99 per term.