Civilizacion y cultura

|

10th Edition
Available Study Tools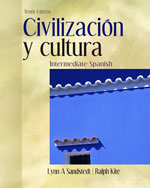 Civilizacion y cultura
ISBN-13: 9781439084496
CIVILIZACIÓN Y CULTURA offers a thematic approach to civilization and culture and introduces you to traditional cultural topics and issues in daily life in the Spanish-speaking world. Part of the renowned three-volume INTERMEDIATE SPANISH series, this reader integrates fascinating essays on cultural topics, as well as timely magazine articles and compelling video segments, to present a fresh perspective and different views on the book's theme of the origins of Spanish-speaking culture.
Premium Website for Conversación y repaso, 3 terms Instant Access
ISBN-13: 9780495900993
Designed to help you succeed in your Spanish course, the premium website contains many useful student resources including video tutorials, interactive quizzing, web links, PowerPoint presentations, appendices, datasets, a glossary, and more. You'll receive access for 3 semesters.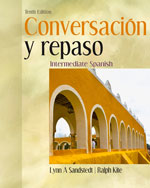 Personal Tutor Instant Access Code
ISBN-13: 9780495901006
About This Product
CIVILIZACIÓN Y CULTURA presents a variety of topics related to Hispanic culture. The approach in this reader is thematic rather than purely historical, and the topics offer insights into Hispanic culture as well as interest to students. The exercises are designed to reinforce the development of reading, writing, and speaking skills, to build vocabulary, and to stimulate class discussion.
All-You-Can-Learn Access with Cengage Unlimited
Cengage Unlimited is the first-of-its-kind digital subscription that gives students total and on-demand access to all the digital learning platforms, ebooks, online homework and study tools Cengage has to offer—in one place, for one price. Students get unlimited access to a library of more than 22,000 products for $119.99 per term.