Available Study Tools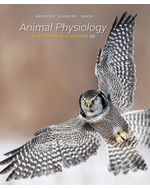 CourseMate for Animal Physiology: From Genes to Organisms, 1 term Instant Access
ISBN-13: 9781133001232
Cengage Learning's CourseMate brings course concepts to life with interactive learning, study, and exam preparation tools that support the printed textbook. Maximize your course success with the integrated eBook and chapter-specific learning tools that include flashcards, quizzes, videos, and more in your CourseMate. Key Features: Interactive eBook, Engagement Tracker, Learning Objectives, Tutorial Quizzes, Glossary and Flashcards, and Web Links and References.
About This Product
Promoting a conceptual understanding and taking an integrative systems approach, ANIMAL PHYSIOLOGY 2E illustrates the individual organization as well as the collective interdependence of each complete physiological system. The text begins with chapters on integrative principles and on the genomic, molecular, and cellular basis of physiology, then proceeds to chapters on individual organ systems. For each organ system, evolutionary forces as well as current cellular and molecular research are discussed. To clearly illustrate system interdependence, each systems chapter contains a summary, titled "Making Connections." To make the text even more accessible to students, the authors also incorporate a comparative approach to animal physiology, examining the basic physiology of many vertebrate and nonvertebrate animals as well as their primary diseases and ability to respond to environmental changes.
All-You-Can-Learn Access with Cengage Unlimited
Cengage Unlimited is the first-of-its-kind digital subscription that gives students total and on-demand access to all the digital learning platforms, ebooks, online homework and study tools Cengage has to offer—in one place, for one price. Students get unlimited access to a library of more than 22,000 products for $119.99 per term.