Now you can assign quality learning tools and content without compromise AND offer your students
a choice of options that fit their goals, lifestyles, and budgets.
With a wide range of options and price points, Cengage's Students First program gives you the freedom to select the resources
that best fit with your course objectives, and the confidence that your students can choose
to access those materials in whatever way suits them best.
You choose the content; your students choose how to learn it.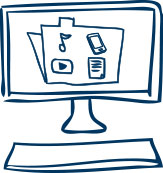 Integrate quality learning tools into your classes, without compromising features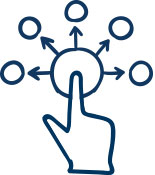 Provide everything your class needs to succeed: full course content and superior learning tools that deliver results
Access on smartphones, tablets, or even print via rental or loose-leaf options for a seamless learning experience, 24/7—anywhere, anytime
How Do Students Study Best? However They Choose.

Ultimate Value
Digital Platform Access
Standalone access gives you full, mobile-ready textbook combined with learning tools proven to boost
performance—all at one affordable price.

Added Value
Digital Access Plus Print Bundle
Full digital access with binder-ready print, purchased together, and available in the bookstore on Day One.

Flexible Value
Digital Access with Print Add-on
Digital users can later add a binder-ready print option for the same cost as a bundle. Available for MindTap
course via in-app purchase.

Rental Added
Digital Access Plus Print Rental
Full digital access, plus hardcover print rental for the length of your course. Available directly from Cengage.

Premium Offer
Digital Access Plus Print Purchase
Full digital access, plus hardcover print purchase. Get the luxury of owning a bound book to supplement
a dynamic digital platform.
Put Students First in Your Discipline
Find your Discipline's Students First program
Open and Affordable Educational Resources
Students are at the center of everything we do, and affordability is at the core of that. Together, we can give students more affordable options by combining flexible learning tools – proven to improve outcomes – with access to both traditional and Open Educational Resources (OER).