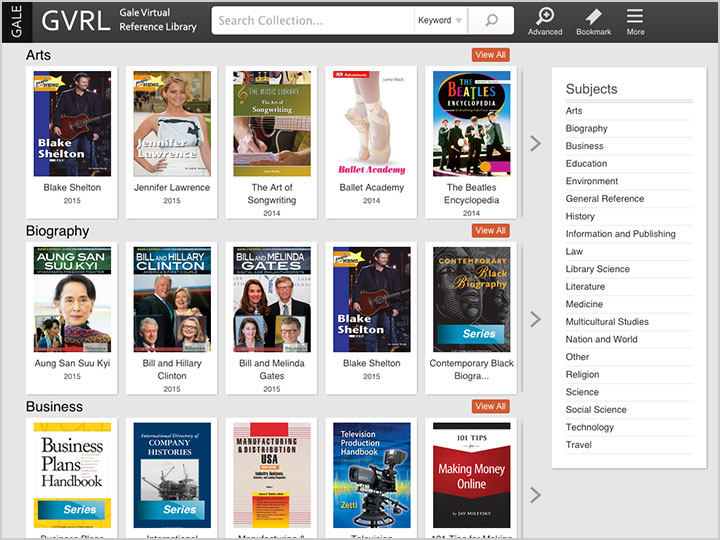 eBooks
Our award-winning research platform, GVRL, is home to thousands of eBooks and offers cutting-edge tools such as InterLink.
Investigate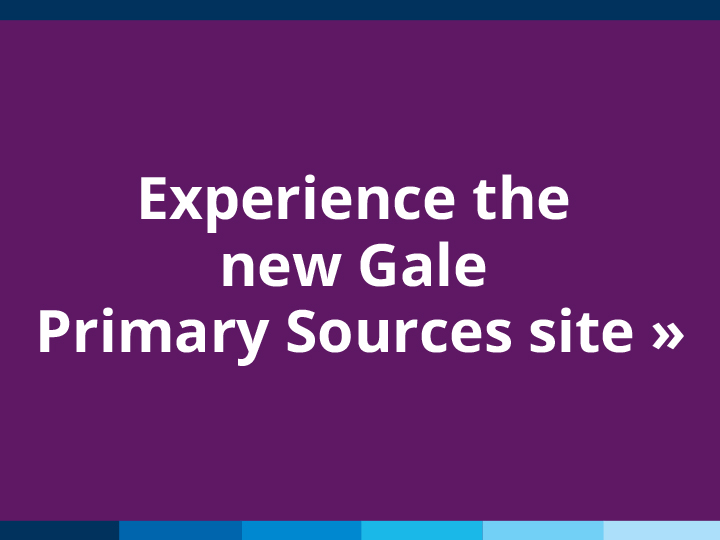 Primary Sources
Rich full-text content, dependable metadata, and intuitive subject indexing offer an unparalleled research experience.
Explore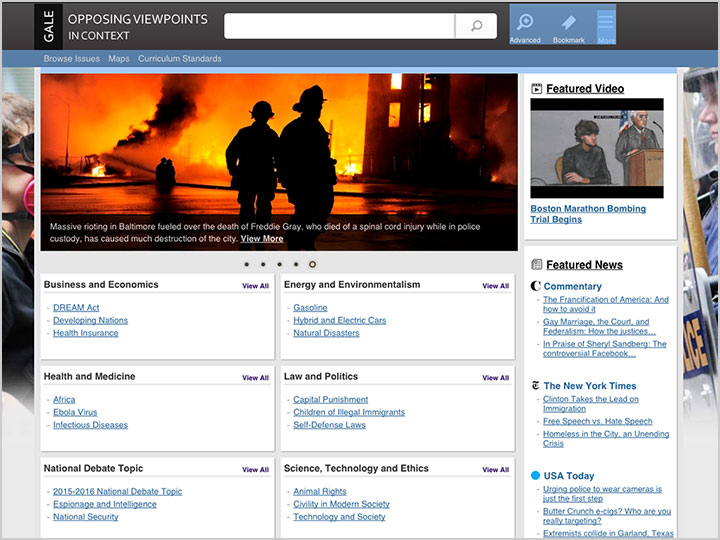 Databases
From Gale Artemis to In Context and Business Insights we have many scholarly databases to fit your students and researchers' needs.
Discover
---

Meet users who are just like you
Find the people to whom you most relate, and learn how they use databases and digitized primary sources to enhance research, learning, and teaching. Visit Gale U »

Check out the latest research
Find out how real-life students, professors, and librarians are using Gale resources to further their research. Read our newest case studies »

Connect with Gale's Online Communities
Our blog and social media communities are rich with tips, tricks and practical strategies to help you better connect your resources to your users. Stay in-the-know »

Watch our favorite videos
Take a look behind the making of Smithsonian Collections Online with the heads of the Smithsonian libraries as your guides. Learn more about this partnership »