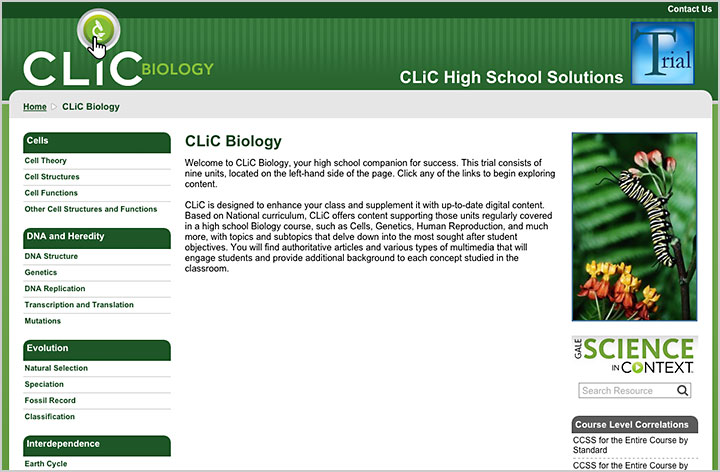 Classroom in Context (CLiC)
Transform your resources into interactive classroom content with digital curriculum tools.
Start exploring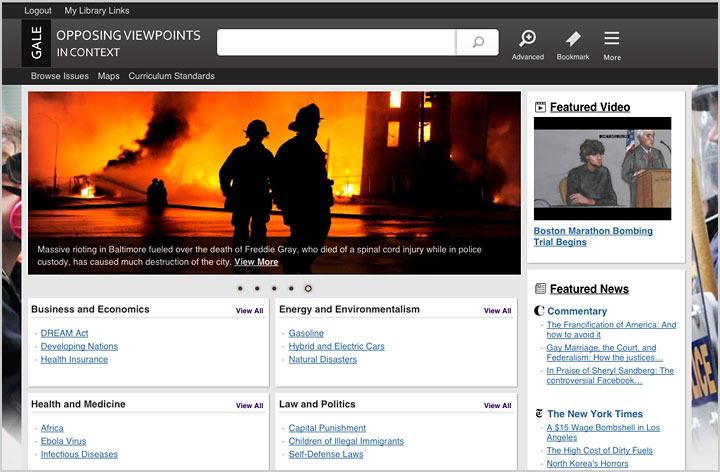 Gale In Context
Deliver the most-studied topics to middle and high school students with engaging online resources.
Learn more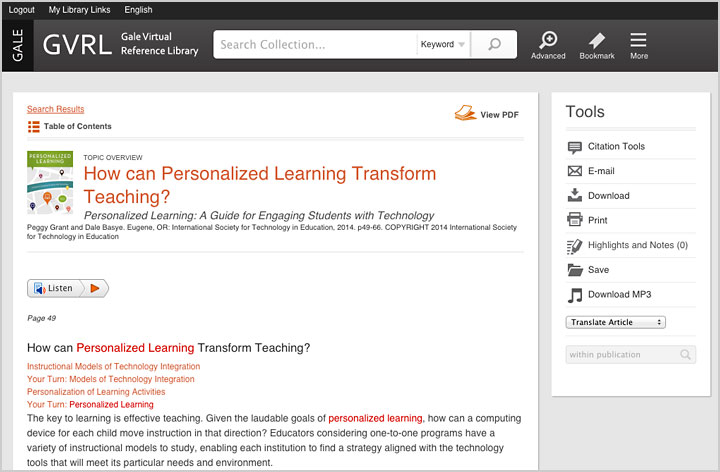 Professional Development Resources
Refine and develop skills with eBooks  from leading publishers like ASCD, ISTE, and Corwin.
View all titles
---

Product Spotlight
Gale's new Research In Context is designed for middle grade students and brings together authoritative, multim-media content on a one modern, student-friendly, and mobile-responsive interface. Learn more »

K-12 School Toolkit
Discover tools such as standards-based lesson plans, class projects, curriculum correlations, product information, training materials, and more to help your students better engage and achieve. Find what you need »

Outcomes in Action
Learn how admistrators, teachers, librarians and students are using Gale resources in their schools and libraries through case studies, white papers, success stories, webinars and more. Access now »

Promote Your Resources
Maximize exposure and drive usage with promotional tools, training and more. Get the most out of your investment with hundreds of choices, in print or digital formats, including a free, personalized website. Start today »

Contact a Gale  Representative
Connect with our team of expert Education Sales Consultants for a custom recommendation based on your school and library needs. Find your representative »