Schoolin' for Teachers
Your library can provide innovative resources for those who help children learn. From pre-school to secondary education support, bring proven resources to educators and parents in your community:
Gale Courses offers instructor-led online courses to support teachers' professional skill development focusing on the age of the student from preschool to adults, to the subject from grammar to math.
Educator's Reference Complete offers more than 1,100 periodicals and 200 reports—a great resource for any educator—from the school teacher and administrator.
eBooks on the GVRL provide the most up-to-date professional development resources for your community's educators.
---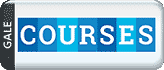 Six-week long, instructor-led courses
Teaching Students with Autism: Strategies for Success, Teaching Math: Grades 4-6, Common Core Standards for English Language Arts K-5, Teaching ESL/EFL Reading, Teaching Science: Grades 4-6, and more.
Learn more »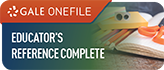 Educator's Reference Complete
Provides full text periodical content covering multiple levels of education from preschool to college, and every educational specialty—such as technology, bilingual education, health education, and testing.
Learn more »
Showing 1 - 50 of 150 Results