Quality Resources for Quality of Life
Provide indispensable information for professionals whose knowledge of health education is essential to the well-being of their communities:
InfoTrac's Nursing and Allied Health and Health Reference Center Academic collections brings thousands of periodical articles to your users. Exclusive features include Topic Finder, InterLink, and a mobile-optimized interface.
Gale Courses: Instructor-led online courses in high-growth areas such as alternative medicine, ethics, law, and compliance, and health information management and more.
Health & Wellness Resource Center offers access to thousands of full-text medical journals, magazines, newspapers, revered reference works, and more, refreshed daily.
Nursing Resource Center offers students an easy-to-use interface highlighting disease and drug overviews, care plans, relevant journal results and animated anatomy and physiology diagrams to complement the core encyclopedia texts.
eBooks with 24/7 access for medical professionals and students interested in wellness, nutrition, cancer, aging, surgical procedures and many other topics on the award-winning GVRL platform.
---
Nursing and Allied Health Collection
This collection's current and authoritative content will help those looking for answers related to the specialized care, treatment, and management. Learn more »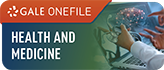 Health Reference Center Academic
Ensures that researchers get current, scholarly, comprehensive answers to health-related questions with full-text periodicals, reference books, pamphlets, and hundreds of videos demonstrating medical procedures and live surgeries. Learn more »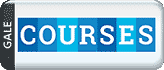 Six-week long, instructor-led course
Six-week long, college instructor-led courses where in many cases completion leads to certification. Learn more »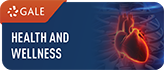 Health & Wellness Resource Center
Offer medical professionals 24/7 access to thousands of full-text medical journals, magazines, newspapers, reference works, multimedia, directories, and much more. Includes classic titles such as The Gale Encyclopedia of Genetic Disorders, The Gale Encyclopedia of Cancer, The Gale Encyclopedia of Alternative Medicine, plus others. Learn more »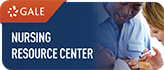 Nursing Resource Center
Offers premier supplemental reference material geared to the education and research needs of nursing students, providing relevant, easy-to-understand information on nursing topics presented in an intuitive interface. Learn more »
Showing 1 - 50 of 292 Results