Risk takers, leaders, pioneers: small business owners play many roles and need to cultivate a full spectrum of skills to succeed. Give them the tools they need to develop and keep thriving businesses in your community:
InfoTrac's Small Business Collection bring thousands of periodical articles to your users. Exclusive features include Topic Finder, InterLink, and a mobile-optimized interface.
Gale Courses help business professionals learn about business law, human resources, management, manufacturing, marketing, and more
Business Insights: Essentials is a user-friendly tool that delivers authoritative company and industry info, articles, and statistical data
DemographicsNow delivers robust and highly detailed demographic data, including consumer information and mailing lists
Small Business Resource Center is full of must-have intelligence including sample business plans, how-to guides, and articles from business journals and websites
Gale Directory Library allows users to search, sort, and export authoritative directories for information on companies, brands, nonprofits, industries, and more
Gale LegalForms helps patrons understand common legal procedures through access to authentic "attorney forms"
eBooks that support skill development in finance, economics, branding, marketing, investment, global business, management, and more, available 24/7 on an award-winning platform
To easily identify your library's business collection needs, see our business solution grid.
---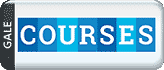 Instructor-led Online Courses
With more than 90 instructor-led courses tied directly to business topics, Gale Courses has something for all small business owners. Learn more »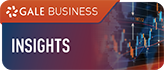 Business Insights
An easy-to-use interface giving access to in-depth information on U.S. and international business, industries, and products. Learn more »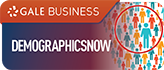 DemographicsNow
Instant access to demographics, business, and residential data. Learn more »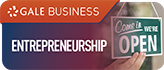 Small Business Resource Center
A comprehensive database covering all aspects of starting and operating a business. Learn more »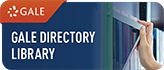 Gale Directory Library
Offers over 50 trusted directories on companies, publishers, associations, and more. Learn more »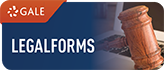 Gale LegalForms
Offers users access to authentic, professional legal documents including state-specific forms for businesses, related to real estate, planning, and more. Learn more »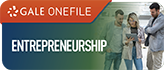 Small Business Collection
Updated daily and provides insights, tips, strategies, and success stories. Users find more than 500 subject-appropriate, active, full-text periodicals. Learn more »
Showing 1 - 50 of 715 Results