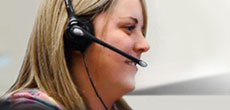 See Who's in Your Corner
Simply sign in to gain instant access to Engagement Services experts.
Meet your dedicated support team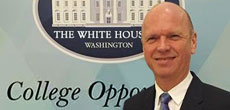 Access Is Just the Beginning
With community college in the news, the focus turns to student motivation.
A CEO's perspective
Pinpoint the Best Products
A step-by-step tool identifies the best products for your course.
Make a fast match
---
Motivating and Engaging Today's College Students: Insights from Phi Theta Kappa's NerdNation

With all the negative press about the state of higher education in the US, it's fair to ask: Who's attending college, and what keeps them there until completion? Cengage Learning teamed up with NerdNation for an important survey of traditional and non-traditional students to get the answers.
Read more...

It's Showtime! TeamUP Developmental Education Conference, March 12-13, 2015

No need to feel "dazed and confused" by dev ed trends. Get the star treatment in Asheville, NC, where mountain scenery sets the stage for Peer-to-Peer Faculty Development keynote and breakout sessions covering developmental math, reading, writing, and learning strategies.
Free TeamUP event registration »

Aplia Helps Developmental English Students Thrive in Boot Camp

Elizabeth Keefe's three-week Dev English "boot camp" addressed gaps in student reading and writing skills. She believes that Aplia's online homework played a key role in reinforcing key concepts — and approximately 90% of students finishing the boot camp placed at least one level higher in English.
Read more...
---
See how to request instructor review copies; access online solutions, companion sites, and supplements; search events and find student resources.
Are you an instructor or administrator?
Sign in to:
Request an online or desk copy of any title
Add titles to your Faculty Dashboard
Access Instructor Companion Sites for your selected titles
Access supplements* for your selected titles
Access your online solutions
SIGN IN »

More connections!
Search conferences, workshops, and webinars to gain skills and insight into today's top teaching practices.
Contact your Learning Consultant anytime

*Can't access a supplement?
Some supplements are not available online; contact your Learning Consultant

Are you a student?
Sign in to:
Purchase, rent and access textbooks and online solutions
Find free resources like flashcards, companion sites and self-quizzes