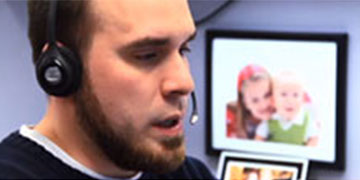 See Who's in Your Corner
Engagement Services includes your dedicated course support team.
Simply sign in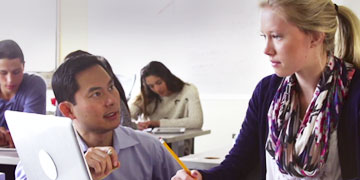 What Is MindTap?
Turn the light on critical thinking, personalization, and engagement.
Watch the video
Pinpoint the Best Products
A step-by-step tool identifies the best products for your course.
Make a fast match
---
Motivating and Engaging Today's College Students: Insights from Phi Theta Kappa's NerdNation

With all the negative press about the state of higher education in the US, it's fair to ask: Who's attending college, and what keeps them there until completion? Cengage Learning teamed up with NerdNation for an important survey of traditional and non-traditional students to get the answers.
Read more...

Who Moved My Chalkboard? TeamUP EdTechTips Podcast Series, Mar. 16 – Apr. 20

Listen and learn! Six Peer-to-Peer Faculty Development podcasts cover the tech topics on your mind, from overcoming a "technophobe" reputation to helping students who lack computer access. You'll gain new confidence and skills to put into action now.
Free TeamUP podcast registration »

For James Stewart, Teaching Math Was a Lifelong Inspiration

There's something to be said for hard work. In the forty-plus years since two of his students at McMaster University suggested he write his own calculus book, world-renowned author and mathematician James Stewart basically never stopped writing.
Share in his legacy »
---
See how to request instructor review copies; access online solutions, companion sites, and supplements; search events and find student resources.
Are you an instructor or administrator?
Sign in to:
Request an online or desk copy of any title
Add titles to your Faculty Dashboard
Access Instructor Companion Sites for your selected titles
Access supplements* for your selected titles
Access your online solutions
SIGN IN »

More connections!
Search conferences, workshops, and webinars to gain skills and insight into today's top teaching practices.
Contact your Learning Consultant anytime

*Can't access a supplement?
Some supplements are not available online; contact your Learning Consultant

Are you a student?
Sign in to:
Purchase, rent and access textbooks and online solutions
Find free resources like flashcards, companion sites and self-quizzes